TrackWise Digital
Enabling a digital quality ecosystem to deliver the promise of proactive quality
Find out how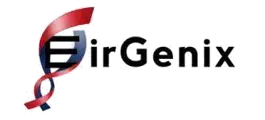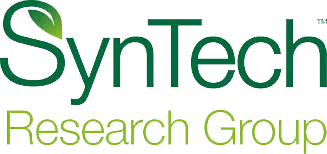 Enabling a digital ecosystem to drive proactive quality across the supply chain
TrackWise Digital is an industry-leading, cloud-based quality management system (QMS) with integrated modules that work together to support quality, compliance and more efficient and effective decision making. With reporting and advanced analytics across all quality processes, users can leverage quality data to strengthen their culture of quality and impact company-wide performance.
TrackWise Digital Thought Leadership
TrackWise Digital Helps Deliver High Quality Products
Reduce the complexity of quality and break down silos with TrackWise Digital, a flexible, scalable and integrated quality management solution that is robust and configurable to manage both simple and complex processes. The system is AI-enabled to make quality even smarter and more intuitive.  
TrackWise Digital lowers risk, increases efficiency and keeps consumers safe while allowing manufacturers and suppliers to collaborate in a seamless and integrated environment. Connect internal and external teams to work together in sync and get visibility into all quality processes. The result is a culture where quality is infused into every aspect of the organization—from the shop floor to the supply chain.  
TrackWise Digital applies the latest innovative technologies to help eliminate inefficiencies with paper processes to enable a digital ecosystem and faster decisions. Coupled with our deep expertise and best practice processes, gain rapid implementation, encourage adoption and ensure success.  
TrackWise Digital's interface is user-friendly and helps drive efficiency and simplify quality from end-to-end. From instant notifications to efficient reporting, TrackWise Digital helps drive productivity for the end user. Mobile capabilities enable you to manage quality on the go, no matter where you are. Break down silos and get everything you need, in a central location, always at your fingertips. 
Why TrackWise Digital?
Innovation built for Quality Management
QUALITY PROCESS ACCELERATORS
Based 25+ years of experience, TrackWise Digital's Quality Process Accelerators (QPAs) provide rapid value and streamline end-to-end digital quality. Learn more.
AI ENABLED QUALITY
TrackWise Digital is the industry's first QMS to leverage AI for enhancing quality related decision-making capabilities, providing a shift from reactive to proactive quality. Learn more.
WORLD-CLASS TECHNOLOGY PLATFORM
Leveraging industry leading platform to provide cloud based, SaaS QMS built on the Salesforce platform to provide the highest levels of security, scalability, mobility and ease of use. Learn more.
GLOBAL DIGITAL TRANSFORMATION OF QUALITY
Digitalization of quality management across 17 global sites and larger partner network to improve operational efficiencies, capacity, turnaround times and customer service
SGS implemented TrackWise Digital to digitize and eliminate over 25,000 items, moving from a heavily paper-based and document-centric environment to connect over 17 sites and hundreds of partners on a state-of-the-art digital platform. Here's why SGS chose TrackWise Digital. 
Intuitive user interface and easy-to-navigate dashboards
Outstanding reputation and high use in the Life Science industry
Comprehensive module with quality, complaints, documents, training, supplier quality and CAPA
Robust audit management features that enable direct submission of audit replies, making it easier to conduct over 400 audits per year 
TrackWise Digital, right out of the box, fits McKesson's business model very well and it's been a pleasure for me…as a former TrackWise user, to show the benefits and the user experience of TrackWise Digital.
Barry Cook
VP of Quality Operations | McKesson
QMS specialists…. with a proven track record in our specific, highly-regulated IVD and medical device industry.
GUILHEM SENEGAS​
Senior Director | BioMérieux​
With their deep expertise in quality management and innovative digital quality platform, we gain full visibility of quality topics across the entire product lifecycle and the right partner to support our future growth and product pipeline.
Judy Coddington
Vice President, Quality Assurance | Daiichi Sankyo Inc.
TrackWise Digital was the only QMS solution that met our selection criteria. Their unrivaled reputation for expertise in GMP compliance and validation instilled us with confidence that we would enjoy a successful implementation and long-lasting partnership.
Jasmin Jivraj
Head of Quality Assurance | Bene Arzneimittel GmbH
With the upgrade to TrackWise Digital, we can advance our mission of providing Excellence in Quality within our organization and improve traceability throughout our supply chain.
Nick Walp
VP, Quality Affairs | American Regent
SEE MORE STORIES
Core Quality Processes
Nonconformance and Out of Specification
Manage and trend nonconforming product, investigations and approval of resulting actions and product dispositions.
Deviations
Manage deviations in a centralized location, with associated investigations, approvals and resulting records.
Corrective and Preventive Actions
Fully integrated CAPA system with automated routing, notification, delivery, escalation and approval capabilities.​
Audit Management
An integrated tracking and workflow engine that automates audit findings, responses, corrective actions, approval and reporting.
Change Control
Manage changes from request, through pre-approvals, change execution, follow-up approvals and implementation.
Complaint Handling
Manage the entire complaint lifecycle, from investigation to resolution, and gain insights for continuous improvement.
Product Registration Tracking
Significantly reduce the time, cost and resources needed to track product submissions with regulatory agencies around the globe.
More Quality Management Solutions
Let's talk about how TrackWise Digital can work for you
No matter where you are in your quality management digital journey, Honeywell has solutions for you