TrackWise QMS
End-to-end solution for enterprise quality management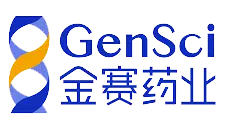 TrackWise® is the world's leading on-premises QMS software. It brings all your quality processes together in a single place to give you the big picture of your compliance and operational effectiveness. TrackWise offers several industry best-practice workflows and can also adapt to fit your existing process and workflow. Companies across several industries use TrackWise to increase efficiency, improve quality, achieve compliance and reduce risk.
TrackWise QMS Thought Leadership
TrackWise Helps Ensure Quality and Compliance
Lower the risk of recalls and keep consumers safe by identifying trends and preventing problems before they occur. TrackWise offers a comprehensive look at quality across your organization. 
Save time and effort when reporting to regulatory agencies. TrackWise lets you create regulatory submissions electronically and receive confirmation of receipt.
Ensure real-time interoperability among of all your enterprise systems. TrackWise can integrate with your ERP, CRM, LIMS and MES systems. 
Extend the capabilities of TrackWise QMS with TrackWise Digital and QualityWise.ai with our unique hybrid solution. Take advantage of the reach and agility of cloud solutions at your own pace and see the power of AI-enabled quality. 
The Most Trusted Enterprise
Quality Management Software System
BEST PRACTICE QUALITY PROCESSES
Based on 25+ years of experience, TrackWise quality processes provide rapid value and streamline end-to-end digital quality.
Learn More.
AI INSIGHTS
Achieve effective autocorrelation of quality records by rapidly searching through all available current and historical data to identify correlations, trends & patterns. Learn more.
HYBRID: A BRIDGE TO TRACKWISE DIGITAL
Leverage the existing investment you've made in TrackWise while taking advantage of the reach and agility of TrackWise Digital through a hybrid deployment. Learn more.
SEE MORE STORIES
More Quality Management Solutions
TrackWise QMS FAQs
Sparta Training Academy offers both online and onsite training at Sparta North American and EMEA headquarters. Classes are offered for administrators and users. 
TrackWise QualityView allows users, analysts, and managers to make better business decisions through real-time reporting. It offers customizable self-service capabilities that take the burden of reporting off IT departments. It features a built-in ETL tool to move data to a reportable database, an embedded security model, and business views to make building reports simple for casual and advanced users alike. 
Yes, TrackWise makes it easy to integrate with other mission-critical systems including:
Enterprise Resource Planning (ERP)
Customer Relationship Management (CRM)
Laboratory Information Management Systems (LIMS)
Product Lifecycle Management (PLM)
Manufacturing Execution Systems (MES) 
Workflows and processes can be streamlined across all these systems. This flexibility ensures compliance with changing regulatory requirements and market fluctuations.
TrackWise is used across multiple industries. It offers several out-of-the-box workflows. But is also flexible and configurable, adapting to any process or compliance requirement.  
TrackWise is a solution that offers a comprehensive approach to quality management by increasing transparency across your company and your supply chains.  TrackWise helps hundreds of organizations address key challenges including tougher compliance requirements, high process complexity, harmonizing processes across a globally diverse regulatory landscape. TrackWise improves efficiency by automating many manual steps in quality workflows and allows for considerable configurability – making it the right solution for emerging companies as well as the leader in enterprise quality management. This allows companies to invest time and resources into better product quality and regulatory compliance. It also makes managing supplier quality much easier and extends quality beyond a company's four walls. 
Learn More About Pricing for Your QMS Needs
TrackWise and TrackWise Digital pricing is dependent on number of user licenses, processes, and implementation needs. Contact us for more information.